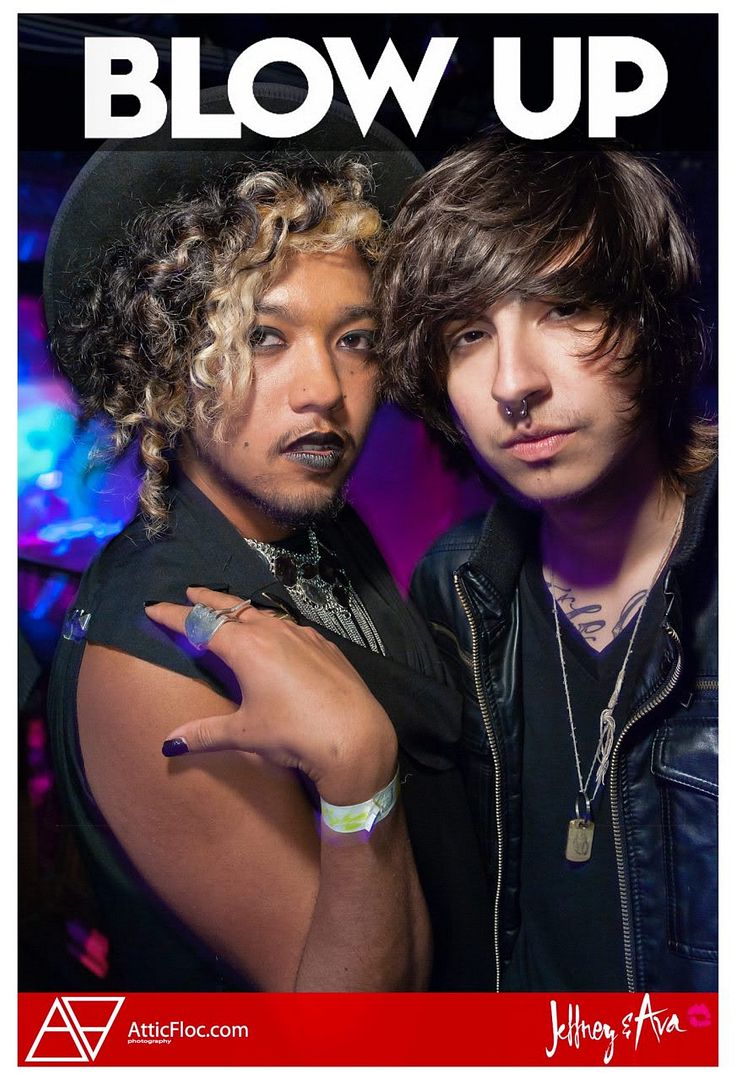 D'Artanyon and Danny under the mistletoe
These photos are so sexy it drives me crazy, I keep getting distracted from writing this blog post by looking at them over and over and over again.

Boyz IV Men definitely had my Jingle Bells rocking
If you liked Attic's 3D photos from a while back, you'll absolutely love these photos!

Last Christmas in July I gave Chloe and Surg my heart
Check out all the photos HERE
We are so lucky to have so many talented photographers at BLOW UP and Attic has really been shining bright!!! We had a pic nic a while back at Alamo Square Park and all had such a good time ps Attic got hella fucked up! But anyways check out his photos. Relive the magic. Keep on being radical! Because we are all totally radical, and now we're going to start being radical like all the time and we're always gunna have Attic Floc around to make sure that everyone else see's how radical we are…. you with me?!
Upcoming August Events
8/12 BLOW UP vs Popscene w/ Fred Falke. Rsvp HERE.  Get your tickets HERE.
8/27 BLOW UP FOREVER w/ Glass Candy, Classixx, Drop The Lime: Rsvp HERE.  Get your tickets HERE.
Love Always,
Jeffrey Paradise